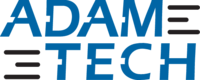 It is Adam Tech's continuing goal to offer a wide range of world class connectors and cable assemblies with one simple promise: To provide you the Highest Quality Product with the Best Service Available at the Lowest Possible Price.
Adam Tech prides himself on the scope of the wide product range which features innovative connector designs and manufacturing capabilities that reduces cost and improves performance in a broad range of applications. The exclusive automated manufacturing processes provide consistent high quality with low cost and short lead times.
Adam Tech acknowledges the elimination of hazardous materials in their products. Their products are all fully compliant to RoHS2 Directive 2011/65/EU with no exemptions, China RoHS, REACH, Deca BDE, Halogen Free and conflicting Mining & Metals.
Description
Unit Pack
MOQ
Stock Info
Unit Price

RETAINER 20XX SMT




Packaging:

BULK


Price, Lead time




USB TYPE A R/A SMT BLACK




Packaging:

REEL


Price, Lead time




HOLDERCOIN20MM SMT RETAINER...




Packaging:

REEL


Price, Lead time




HOLDERCOIN20MM THM RETAINER




Packaging:

BULK


Price, Lead time




HOLDERCOIN20MM SMT RETAINER




package:

REEL


Packaging:

REEL


Price, Lead time




THM BATTERY HOLDER 2xAAA CAB




Packaging:

BULK


Price, Lead time




HOLDER SMT 1632 CLIP CONTACT




package:

BULK


Packaging:

BULK


Price, Lead time




THM BATTERY HOLDER AA CAB




package:

BULK


Packaging:

BOX


Price, Lead time




HOLDERCOIN20MM SMT RETAINER




package:

BULK


Packaging:

BULK


Price, Lead time




HOLDER SMT 2032 CLIP CONTACT




package:

TRAY


Packaging:

TRAY


Price, Lead time


Datasheet Datasheet

HOLDER THM 2450 RETAINER




package:

TRAY


Packaging:

TRAY


Price, Lead time




HOLDER THM 2032 CLIP CONTACT




Packaging:

INDIVIDUAL


Price, Lead time


Datasheet Datasheet

SMD BATTERY RETAINER CR1620




Packaging:

REEL


Price, Lead time




HOLDERCOIN 12MM SMT




Packaging:

TRAY


Price, Lead time


Datasheet Datasheet

HOLDER SMT 1632 CLIP T&R




package:

REEL


Packaging:

REEL


Price, Lead time




HOLDER SMT 2032 CLIP T&R




package:

REEL


Packaging:

REEL


Price, Lead time


Datasheet Datasheet

HOLDERCOIN 2032 THM EASY-OUT




Packaging:

INDIVIDUAL


Price, Lead time


Datasheet Datasheet

HOLDER 2032 SMT AUTO-IN...




package:

TRAY


Packaging:

TRAY


Price, Lead time


Datasheet Datasheet

HOLDER 2032 SMT AUTO-IN T&R




package:

REEL


Packaging:

REEL


Price, Lead time




HOLDERCOIN 2450 SMT




package:

TRAY


Packaging:

TRAY


Price, Lead time


Datasheet Datasheet