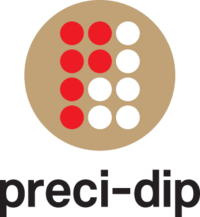 PRECI-DIP packs unequaled expertise into cutting-edge interconnect components. Advanced designs, top materials and incomparable Swiss precision developed by men and women driven by passion and know-how. The company meets with standards ISO 9001, ISO 14001, EN 9100, ISO/TS 16949 and MIL-Standard 790.
Precision tools and contact assembly machines are developed, designed and produced by PRECI-DIP experts. The manufacturing process is completely integrated with a vertical production structure. From raw material to the finished product, each step is under own control. PRECI-DIP is a world leading company in the manufacture of high-reliable spring-loaded contacts that are used in many different fields of the industry. Another successful line is the Mil/Aero contacts made in accordance with the stringent aerospace standards and used in aircrafts, missiles, helicopters, and may other sensitive applications.
Custom design products are developed in close partnership with our customer. With our long experience, knowledge and expertise, we will develop the right product to fit your application and meet your requirements.
Description
Unit Pack
MOQ
Stock Info
Unit Price

JUMPER FEMALE RED CLOSED...




Packaging:

INDIVIDUAL


Price, Lead time


Find Alternatives