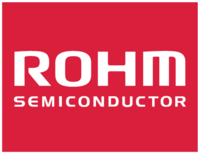 ROHM Semiconductor is a global company of 352,397 million yen (3,30 billion US$) revenue per March 31th, 2016 with 21,171 employees. ROHM Semiconductor develops and manufactures a very large product range from the Ultra Low Power Microcontroller, Power Management, Standard ICs, SiC Diodes, Mosfets and Modules, Power Transistors and Diodes, LEDs to passives components such as Resistors, Tantalum Capacitors and LED display units, thermal Printheads in state-of-the-art manufacturing plants in Japan, Korea, Malaysia, Thailand, the Philippines, China and Europe.
LAPIS Semiconductor (former OKI Semiconductor), SiCrystal AG, Kionix and Powervation Ltd. are companies of ROHM Semiconductor Group.
ROHM Semiconductor Europe has its head office near Dusseldorf serving the EMEA region (Europe, Middle East and Africa).
Description
Unit Pack
MOQ
Stock Info
Unit Price

SI-DIODE 0,1A 90V UMD2 SOD323




package:

SOD323


Packaging:

REEL


Price, Lead time


Find Alternatives


Z-DIODE 0,2W 5,6V 2% SOD323




package:

SOD323


Packaging:

REEL


Price, Lead time


Find Alternatives


SI-DOUBLEDIODE 0,3A 80V SOT323




package:

SOT323


Packaging:

REEL


Price, Lead time


Datasheet Datasheet


RECTIFIER 600V 8A 2,3V TO-252




package:

DPAK


Packaging:

REEL


Price, Lead time


Find Alternatives


SI-DOUBLEDIODE 0,1A 20V SMD3




package:

SOT323


Packaging:

REEL


Price, Lead time


Find Alternatives
Datasheet Datasheet


SCHOTTKY-DIODE 40V 2A PMDU




package:

SOD123F


Packaging:

REEL


Price, Lead time


Find Alternatives


SCHOTTKY-DIODE 0,5A 30V TUMD2




package:

TUMD2


Packaging:

REEL


Price, Lead time


Find Alternatives


SCHOTTKY 40V 30A SOD-123FL




package:

SOD-123FL


Packaging:

REEL


Price, Lead time


Find Alternatives


SCHOTTKY 40V 30A SOD-123FL




package:

SOD-123FL


Packaging:

REEL


Price, Lead time




SCHOTTKY 30V 1A 0.48V...




package:

SOD-123FL


Packaging:

REEL


Price, Lead time


Find Alternatives


SCHOTTKY-DIODE 1,5A 40V SOD882




package:

SOD882


Packaging:

REEL


Price, Lead time


Find Alternatives


SCHOTTKY 30V 1A 0.48V SMA




package:

DO-214AC


Packaging:

REEL


Price, Lead time


Find Alternatives


SCHOTTKY-DIODE 1A 20V SOD-128




package:

SOD-128


Packaging:

REEL


Price, Lead time


Find Alternatives


SCHOTTKY-DIODE 0,03A 40V EMD3F




package:

SOT416FL


Packaging:

REEL


Price, Lead time




SCHOTTKY-DIODE 1A 40V SMA




package:

SMA


Packaging:

REEL


Price, Lead time


Find Alternatives


SCHOTTKY-DIODE 1A 60V SMA




package:

SMA


Packaging:

REEL


Price, Lead time


Find Alternatives


SCHOTTKY-DIODE 5A 20V SMA




package:

SMA


Packaging:

REEL


Price, Lead time


Find Alternatives


TVS Protection TVS SMD0603




package:

SOD962


Packaging:

REEL


Price, Lead time


Find Alternatives


TVS DIODE 18V 0,2kW SOD123FL




package:

SOT123FL


Packaging:

REEL


Price, Lead time


Find Alternatives


Z-DIODE 0,2W 15V 2% SOD323




package:

SOD323


Packaging:

REEL


Price, Lead time


Find Alternatives
Datasheet Datasheet