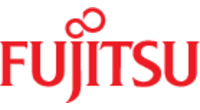 Located in The Netherlands, Fujitsu Components Europe B.V. is responsible for the sales, marketing and distribution of relays, thermal printers, resistive touch panels, wireless modules, automotive cameras and connectors. Together with our extensive distribution partner network we cover Europe, Middle East and Africa.
Company history
The history of Fujitsu Components goes back to 1877 when Ichibei Furukawa purchased the Ashio copper mine and started an industrial copper business. In 1905 the business was named Furukawa Mine Corporation. Ichibei Furukawa was convinced that modernisation and innovations would contribute to it becoming the largest mining corporation in Japan. Ichibei Furukawa's aspirations for modernisation led to the setup of Fuji Electric by Ichibei Furukawa and Siemens in 1923.
The communication department of Fuji Electric spun off and formed Fuji Tsushinki. The name Fujitsu was established in the nineteen thirties when Fuji Tsushinki Manufacturing Corporation became the household name that it is today, Fujitsu.
In 1995 a joint venture between Fujitsu Limited and Takamisawa Electric Company Ltd. led to the establishment of Fujitsu Takamisawa Component Ltd.
On 1st of October 2001, Fujitsu Takamisawa Component Ltd and Takamisawa Electric Co. Ltd. merged their businesses and formed Fujitsu Component Limited, renaming the European subsidiary Fujitsu Components Europe B.V.
Fujitsu relays
Quality is the keyword describing Fujitsu Components' relays. The relay product range covers automotive, power, signal and high frequency relays. Through continued research and development Fujitsu keeps expanding its product range.
Automotive relays
Quality and reliability are extremely important values for the automotive industry and therefore the focus in the complete product cycle of Fujitsu relays. The Fujitsu factories for automotive relays are TS 16949 certified. Fujitsu offers a diverse range of automotive relays featuring:
Contact current up to 120A switching (1200A inrush)
High resistance to vibration and shock
Compact lay-out
Low noise types available
Surface mount types
Pin-in paste (surface mount process capable) versions
Full safe design
High voltage/current DC relays
Latching types
Power relays
Fujitsu's power relays are designed for a wide range of applications, from home automation appliances to industrial control and factory automation. The relays are available from 3A to 120A contact current. Within the power range Fujitsu offers a broad variety of relay types; latching, tab terminals, right/straight angle terminals, tv ratings, big contact gap, low noise level, clear cover, high sensitive, high capacity, etc.
Signal relays
Fujitsu's signal relays are used in applications such as
communication equipment, measurement instruments, wireless systems, medical equipment, etc. The signal relays offer reliable switching of lower power and are designed for a high number of operations, providing stable and low contact resistances.
Besides relays for the automotive, telecom and industrial markets, Fujitsu's relay product line also covers solid state and high frequency relays.